Where We Want to Go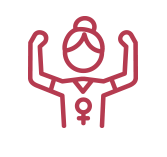 Looking forward there is much we want to do. The future is a path our footsteps take us to and they are leading us to empower women, youth, and children to give them a future with possibilities that have not existed previously. Our objective is to boost personal skills and confidence to better serve the needs of the community through education, job and various training opportunities.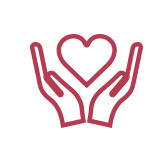 Along with the skills we help to provide we want to support and care for those who need social and health care. Awareness campaigns, lectures, and consultations are just a few of the means we offer to bring up awareness of the beneficiaries on the different health topics and social issues in hope to make a difference.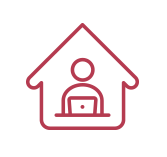 When and where we can, Ahlouna also greatly aspires to be prepared to provide relief work to those who may suffer from the consequences of war, natural disasters, civil unrest, poverty, and other circumstances that call for food and clothes distribution, healthcare, and rehabilitation of homes effort beyond the consistent struggles of daily life. We want to expand our capabilities to be ready for whatever may come.
Get in Contact
We are ready and waiting to hear from you.
For absolutely any inquiries, questions, or conversation starters,
reach out to us by phone or pop in a message!